No, you can't just follow someone's template: at best that will waste your time and energy. No, there's no simple formula to follow. But you can do better than emulating successful entrepreneurs, you can have a framework for action and an intentional approach to build the beautiful business you've always imagined.
For every complex problem there is an answer that is clear, simple, and wrong.

H. L. Mencken
---
---
In this episode of the Whatever The Heck That Means on YouTube we introduce such a framework for taking intentional action to be(come) a beautiful business. Check it out. Like, and subscribe if you do. Comment your thoughts and questions too.
Entrepreneurial Action Levels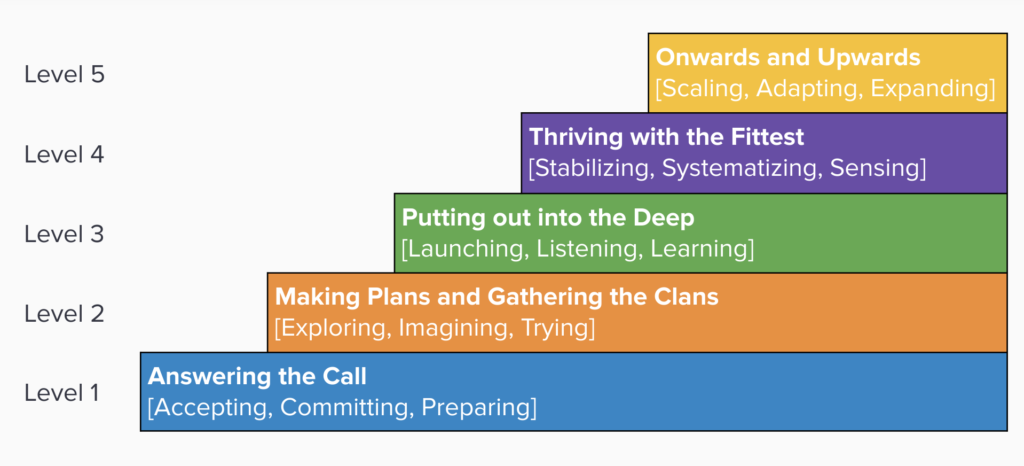 ( Note [August 24, 2022]: New names are being explored for Level 4 )
( UPDATE [October 6, 2022]: Level 4 is now known as "Thriving with the Fittest" )
1: Answering the Call
2: Making Plans and Gathering the Clans
3: Putting out into the Deep
4: Thriving with the Fittest *
5: Onwards and Upwards